DEVIL
Jump to navigation
Jump to search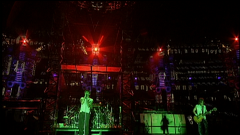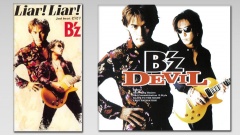 DEVIL is an English mini album by B'z, released exclusively in South Korea on April 23, 2002 to promote the band's appearance at the 2002 FIFA World Cup with Aerosmith. The release featured five English songs, four of which were previously released in Japan earlier in the band's career. The new title track, "DEVIL", was an English reversion of "TOKYO DEVIL" from the band's 2000 studio album ELEVEN. Although this mini album would be released only in Korea, the title song was also made available on the Korea/Japan edition of the 2002 FIFA World Cup Official Album but would not again be released in Japan until fans voted it into 14th place on B'z The Best "ULTRA Treasure" in 2008. While never officially released outside of South Korea, the package has become a collector's item to fans in Japan and abroad with occasional appearances on various auction sites and often commanding premium prices. Due to its limited release and only being available at the time of release outside of Japan, it is not considered part of the band's official discography.
In addition to being included on the setlist to the B'z portion of the 2002 World Cup Concert, the English version of "DEVIL" was also performed during the band's first North American tour, B'z LIVE-GYM 2002 "Rock n' California Roll". It was later retained for 2002's Japanese LIVE-GYM, "GREEN~GO★FIGHT★WIN~" and made a return for B'z LIVE in Namba 2006, a live concert streamed over the internet that featured a number of other English songs, including "Real Thing Shakes".
B'z wound make further ventures into international territories with the release of their 2007 self-titled international EP in North America and Europe that likewise contained five songs, two of which were in English. Later, in 2012, B'z released their debut English album worldwide on iTunes complete with five all new English reversions of popular singles. A subsequent tour, B'z LIVE-GYM 2012 -Into Free-, became their biggest international tour to date, with seven stops all over North America including in both Los Angeles and New York.
In 2012, B'z wrote a song entitled "HEAT" for Korean artist Kim Hyun Joong as his then-latest Japanese single. The exposure and positive reception to the song amongst Korean music fans led the band to express an interest in touring South Korea in Be With! interviews, but no plans have yet been announced.
Track listing
All music and guitar by Tak Matsumoto. All lyrics and lead vocals by Koshi Inaba.
Live appearances
Live Performances
Home Videos
Sales data
No.
Cover
Specialty Album
Physical Copies Sold
Chart Positions
Certification
FIRST WEEK
LIFETIME
WEEK
MONTH
YEAR
4

DEVIL
2002.04.23

—

—

—

—

—