Hane
Jump to navigation
Jump to search
Hane
Single by Koshi Inaba
Released
January 13, 2016
Recorded
2015
Promotions
#1 (Detective Conan)
#3 (Ryu ga Gotoku Kiwami)
#4 (Godan)
Length
18:11
29:08 (Limited Edition DVD/Blu-ray)
??? (Ryu ga Gotoku DVD/Blu-ray)
Label
Vermillion Records
Producer
Koshi Inaba
Alternative cover

Cover to the deluxe Ryu ga Gotoku CD, DVD, and Blu-ray edition.

Koshi Inaba singles chronology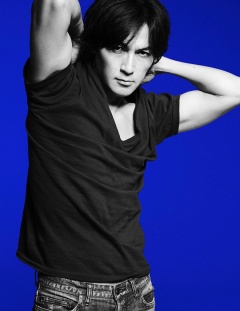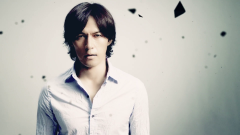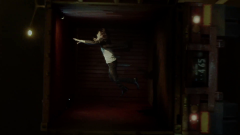 Hane (羽, Feather) is the fifth physical and ninth overall single by Koshi Inaba, released on January 13, 2016. Its revealed came on November 23, 2015 during an event for the HMV-sponsored radio show Happy Hour! on InterFM897. Fans were invited to observe as Koshi participated in a live interview where the title song for the single was first heard by the public. The song fuses his signature rock sound with a Eurobeat foundation for a song unlike any of his past work. At the event, it was revealed that the song would begin serving as the theme to the popular anime series Detective Conan beginning January 9. This would be his second solo contribution to the series after "Overture" was briefly used as an ending theme in 2002.
The existence of the single came following the announcement of a new solo tour entitled Koshi Inaba LIVE 2016 ~enIII~. Plans of a solo project came to light even earlier, however, when it was revealed that Koshi would be providing the theme song to the latest Ryu ga Gotoku video game (localized as Yakuza in Western territories) which would become known as Ryu ga Gotoku Kiwami—a remake of the first game in the series for PlayStation 3 and PlayStation 4.
The single was announced with three different versions available across various formats: a CD only edition, a limited edition with previously unreleased concert footage from earlier dates of Koshi Inaba LIVE 2014 ~en-ball~ available on either DVD or Blu-ray, and a special Ryu ga Gotoku Kiwami-themed edition that does not feature the normal limited edition's contents and instead replaces them with an interview with the game's director and a music video for "Receive You [Reborn]"—a remake of a song featured in the Ryu ga Gotoku franchise. The latter edition comes packaged with both a DVD and a Blu-ray, though the contents are the same and are provided in both formats as a convenience. Notably, this would be the first Koshi Inaba or B'z single or album to be issued in DVD and Blu-ray limited editions simultaneously. Prior to this single, the bonus discs for various singles and albums for both acts had previously been issued only on DVD.
On December 25, 2015, Koshi appeared on Music Station to perform "Hane" in full for the first time, with once longtime B'z support member Akihito Tokunaga joining him on bass who also contributed heavily to the four track single. Tokunaga was responsible for collaborating on all four songs' arrangements while playing bass, along with contributing guitar, keyboards, and mandolin to varied tracks. Simultaneously, the B'z YouTube Channel was updated with a two minute music video featuring Koshi against a white backdrop as an animated story plays out in numerous segments.
Koshi made a further television appearance for a two hour special broadcast of the variety show SMAP x SMAP that was hosted by members of pop group SMAP. The show typically features a guest artist that is interviewed by the members before joining them on stage for a collaborative performance. Koshi appeared for a brief discussion with the group before a performance of "Hane" in which SMAP provided occasional backing vocals. Takuya Kimura of the group is known to be a friend of Koshi's, who previously appeared in the 2000 television drama Beautiful Life for which B'z single "Konya Tsuki no Mieru Oka ni" served as the theme song.
Track listing
Limited Editions

DVD / Blu-ray Editions
Ryu ga Gotoku Edition

The DVD and Blu-ray bonus discs in the primary limited editions include six previously unreleased performances from earlier showings of Koshi Inaba LIVE 2014 ~en-ball~. The performances were not included on the tour's home video release as it captured only the tour finale in full.

The special Ryu ga Gotoku themed edition contains both a bonus DVD and a bonus Blu-ray in one package. The DVD and Blu-ray both share the same contents which differ from those of the primary limited editions.

Receive You [Reborn] "Ryu ga Gotoku Kiwami" ver. MUSIC VIDEO

All new music video for the song "Receive You [Reborn]"

Koshi Inaba × Toshihiro Nagoshi Special Conversation

Filmed conversation between Koshi and the director of the Ryu ga Gotoku series similar to those previously uploaded on the B'z YouTube channel.

"Ryu ga Gotoku Kiwami" Special Integration Features

The Ryu ga Gotoku edition includes a code with which players of the latest game can unlock a special opening sequence within the game upon redemption.
Personnel
Production