B'z The Store
From B'z Wiki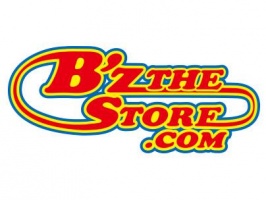 B'z The Store is the official store for B'z tour merchandise. The store routinely stocks a great deal of B'z tour items from T-shirts to keychains, towels, phone covers, wristbands, tote bags, and more. Apart from attending a LIVE-GYM in person, the outlet is the only other official means for obtaining tour merchandise from the band.
The store generally stocks tour items for an ongoing tour shortly after it begins and offering said items until they are sold out. The tour currently offers items from the latest tours back to B'z LIVE-GYM '99 "Brotherhood". Items for tours prior to 1999 are not sold, although a special "Tour Merch Revival" directive was announced in 2013 that made available repressing of various T-shirt designs from past tours.
In addition to B'z items, the store also carries goods from Tak and Koshi's solo tours.
International Orders
B'z The Store does not ship internationally. For overseas fans, the use of a proxy service in order to arrange a Japanese delivery address is recommended for obtaining desired merchandise. A guide for making international orders directly can be found here, while you may arrange for a service to make the order and receive items for you through a proxy shopping service such as this one that is confirmed to handle B'z The Store orders perfectly.
Visit B'z The Store