B'z SHOWCASE 2009 -B'z In Your Town-
Jump to navigation
Jump to search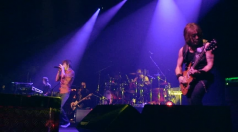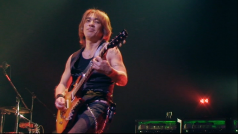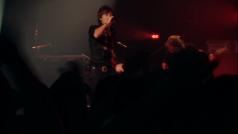 B'z SHOWCASE 2009 -B'z In Your Town- was a SHOWCASE tour by B'z that ran from July 20, 2009 to August 5, 2009. The tour kept in tradition with other recent SHOWCASE events by including scarcely-performed and obscure songs. These include "Crazy Rendezvous" and "VAMPIRE WOMAN"—two album songs not performed for seventeen years. "MY SAD LOVE", an album song from 1994's The 7th Blues, was performed for the first time in fifteen years. Ballad "Kirei na Ai Jyanakutemo" from the follow-up 1995 album LOOSE was performed for the first time in thirteen years, while "THE GAMBLER" made its latest return after sixteen years absent from the live stage.
All eight shows featured the same setlist. It is worth noting that "MY LONELY TOWN" had not yet been announced and was played as a surprise debut. The band's latest double A-side single, "DIVE" and "Ichibu to Zenbu", had both title songs performed at a LIVE-GYM for the first time on the tour. The band's lead 2006 single "Shoudou" was again performed for the first time in three years, along with their 1997 single "Calling" that had not been performed in six full years prior to the tour. It would also be the final occasion that fellow single "BURN -Fumetsu no Face-" was played live for over a half-decade. Similarly, after seven years of being left out of live setlists, "Blue Sunshine" from GREEN made its return during the tour. Both "BURN -Fumetsu no Face-" and "Blue Sunshine" reappeared six years later as part of B'z LIVE-GYM 2015 -EPIC NIGHT-.
During "Samayoeru Aoi Dangan", Tak switched his usual Gibson guitars for a Killer guitar, the first time he had played one on stage. As revealed in the year's documentary, Tak acquired the guitar over dinner with fellow Japanese band LOUDNESS's lead guitarist and friend, Akira Takasaki. The two decided to exchange signature models, with Tak using the Killer both in the studio and on stage for the tour.
None of the shows from the tour were released in full on any home video medium. However, select noteworthy performances were highlighted on the Magical Backstage Tour 2009 DVD included with the limited edition of the band's 17th studio album, MAGIC.
Apart from the band's appearance at SUMMER SONIC 09, these were the only shows B'z performed in 2009.
Touring Band
Setlist
OPENING SE: Chic "Le freak"
ENCORE
Venues
2009.07.20

Ishibashi Cultural Hall
2009.07.24

Namikiri Hall
2009.07.27

Iwaki Alios
2009.07.28

Ichihara Civic Center
2009.07.30

Matsumoto Performing Arts Centre
2009.07.31

Toki City Culture Plaza
2009.08.03

Arkas SASEBO
2009.08.05

Yonago Convention Center